With over forty five thousand licensed real estate agents in South Florida, what sets apart the experts from the rest?

We've taken twenty eight years in real estate and combined that with the best tools available in the industry and the best brand in the world and came up with a tried and true marketing plan of action:



Our pricing strategy is designed to get you TOP DOLLAR while not overpricing your property from the competition. We consider three important factors in arriving at your optimum asking price.
Recently Sold Homes: Very much like an appraiser would do, we take the most comparable homes that have sold in the last six months. We then adjust those with any upgrades or improvements your home may have to arrive at the highest possible appraised value we could expect. This part of the pricing process is the most scientific. The rest is where that magic happens.

Pending Sales: This tell us which homes were most attractive to current buyers. We use this to determine current buyer habits in order to price your home in a way that attracts the most potential buyers.

Active Listings: This part is crucial at maximizing your bottom line. We look at what is currently on the market to determine your competition. Price your property above the competition and you'll only be helping the others sell. Price it too low and you'll be encouraging lower offers. Price it just right and you will have set yourself up to receive multiple offers to choose from. Which would you prefer?
Instant Home Value Tool
The Instant Home Valuation Tool below is a fun and interactive way to get an idea of how your home compares to recent sales in your area. Take a look and see what the automated system values your home at. When we meet we'll be going into a more in depth and property specific analysis as described above.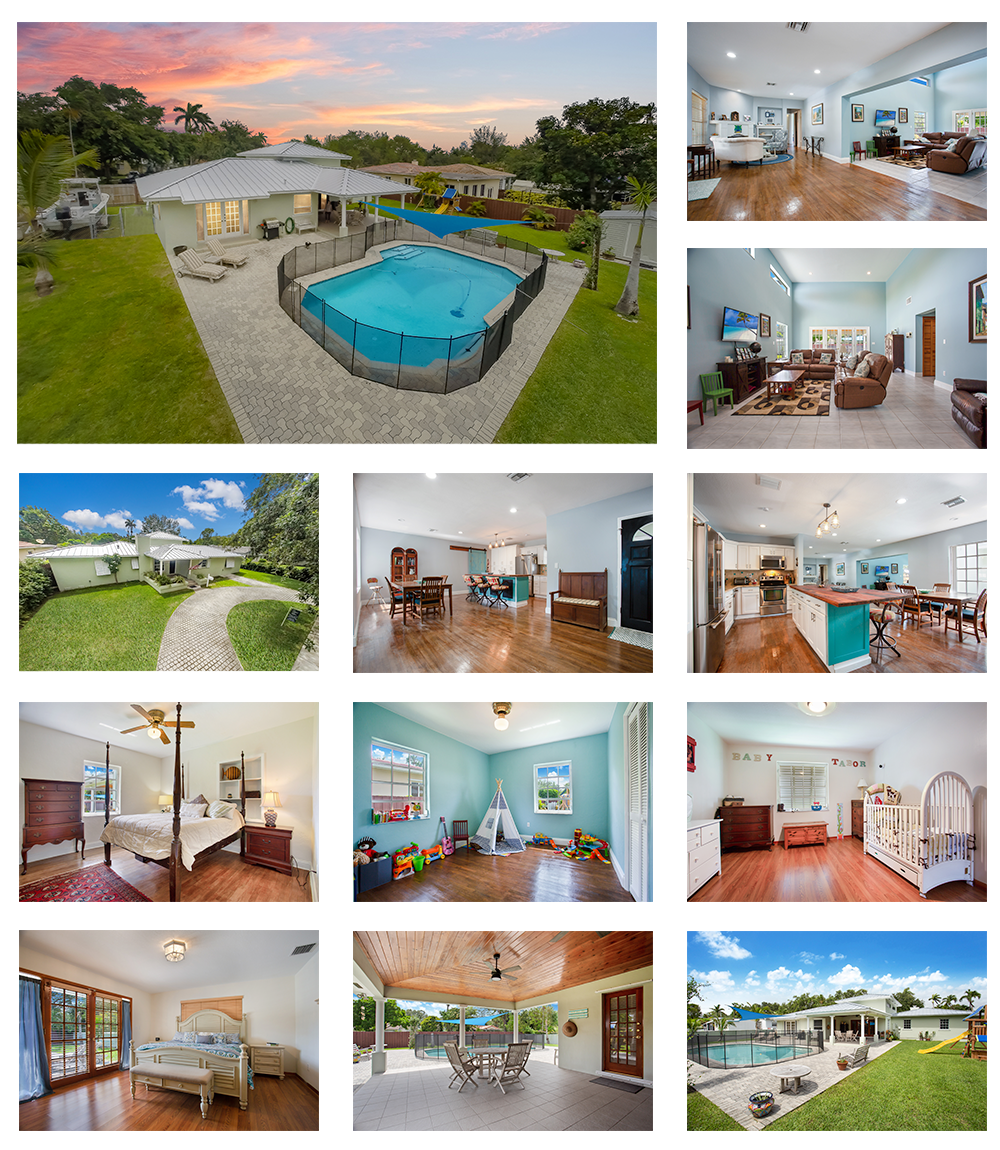 Buyers spend 60% of their time looking at listing photos, and only 20% each on the listing description and agent description. (The Wall Street Journal.)

Homes with high-quality photos receive 47% higher asking price per square foot. (cbsnews.com)

83% of buyers cited pictures as very important. (investordetails.wordpress.com)

You have two seconds to grab the buyer's attention without a photo, and 20 seconds with a photo. (marketleader.com)

Homes with professionally photographed pictures can sell for up to $19,000 more. (marketleader.com)

Listings with professional photographs sell 32% faster, spending only 89 days on the market compared to 123 for other homes. (PR Newswire)

Only 15% of listings have high-quality photography, with half of over $1 million listings using low-quality photos. (The Wall Street Journal)

Listings with professional photos receive 118% more online views. (IMOTO PHOTO)

Professional photography can help sell your listing 39% closer to the original listing price. (IMOTO PHOTO)

Homes with professional photos get 61% more views. (REDFIN)

Homes listed between $400,000 to $500,000 sell 18% better in the first six months with high-quality photography. (REDFIN)

Listings with high-quality photos can gain anywhere between $934 and $116,076 more on the market. (The Wall Street Journal)


By marketing your property and all of our other listings to the large audience on Facebook, we drive traffic to our site on a daily basis. We integrate interactive tools to maximize exposure and to ensure we stay in touch with anyone who may have expressed interest. Some of the tools we use include, Artificial Intelligence Messenger Bots, paid Facebook and Instagram ads to reach a larger audience, multiple community pages of interest that we manage and much more.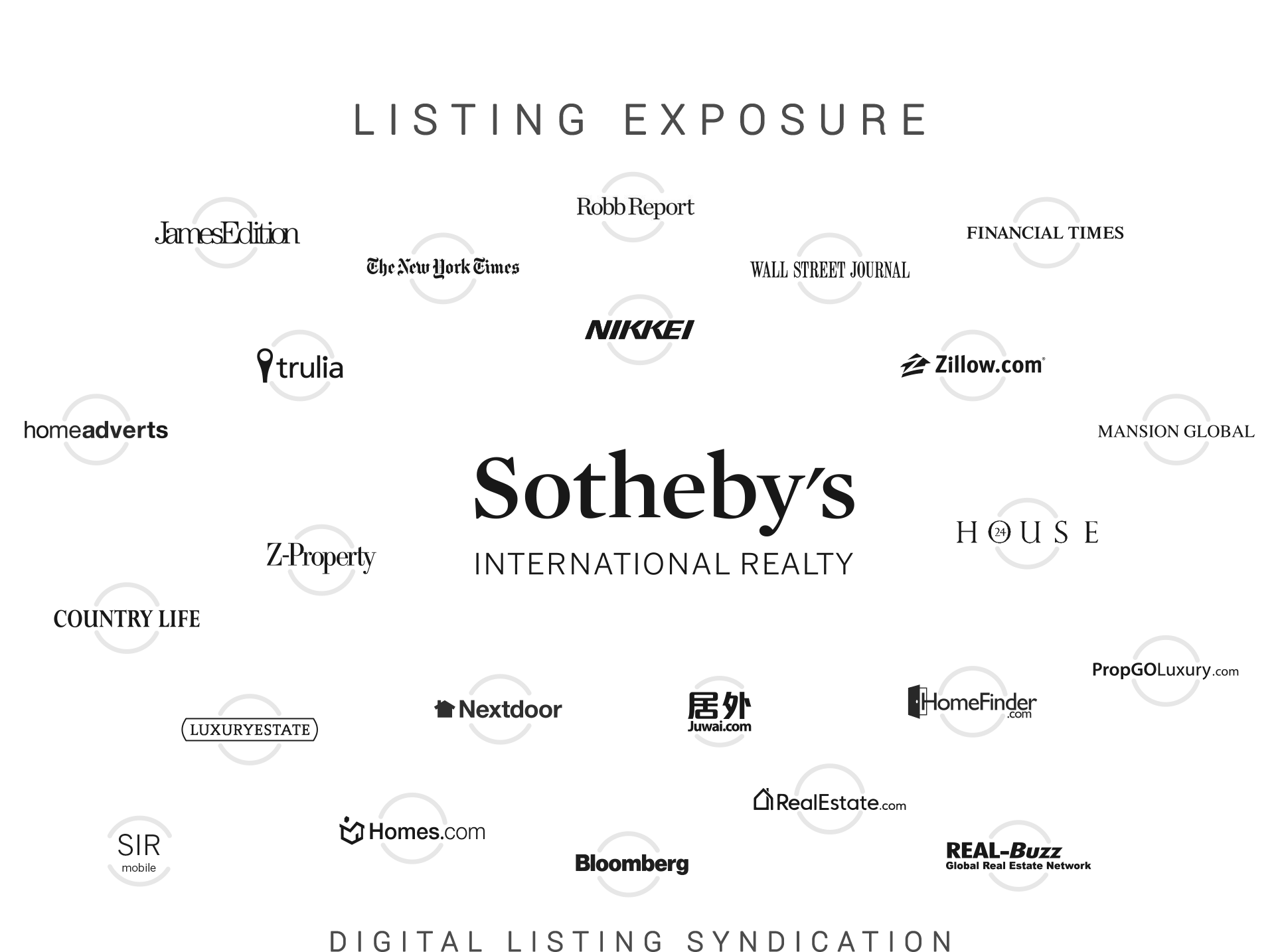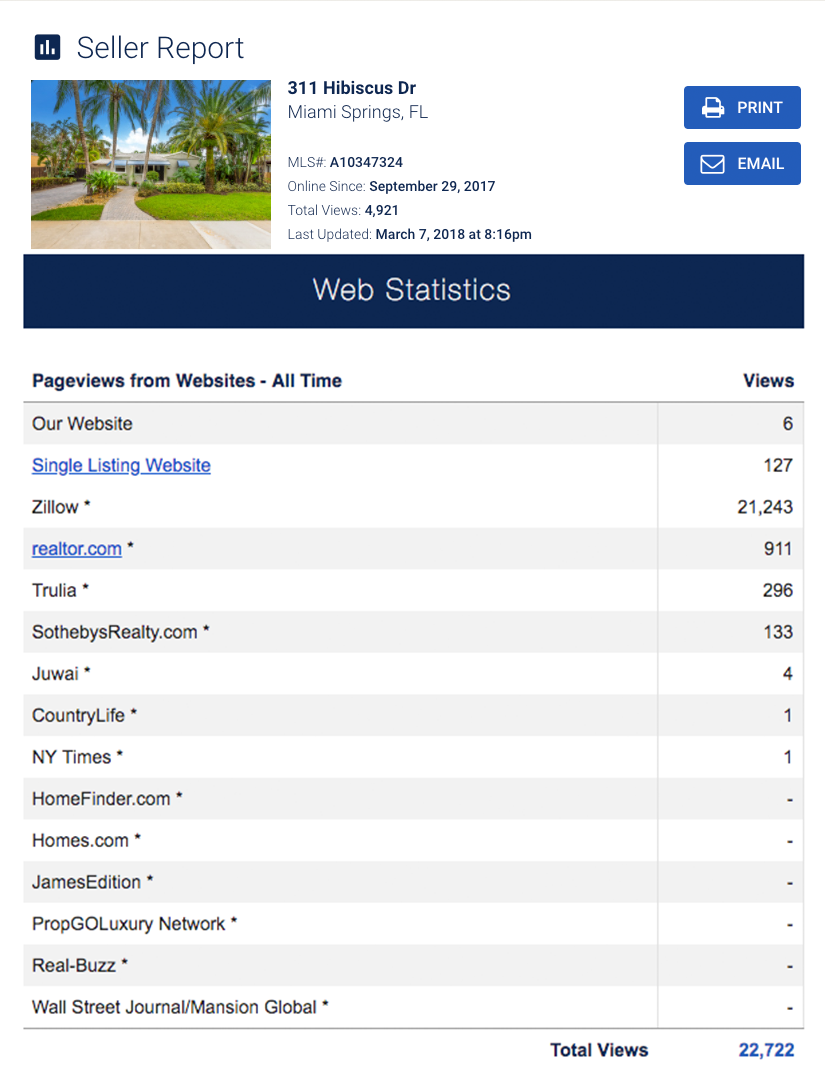 Keeping our sellers informed is one of our top priorities. Every week, after listing with us, our clients receive an updated marketing report detailing their property's performance and exposure to the market. Our seller report outlines the total amount of views on popular property websites including Zillow.com, Trulia.com, Realtor.com, and even your very own single property website!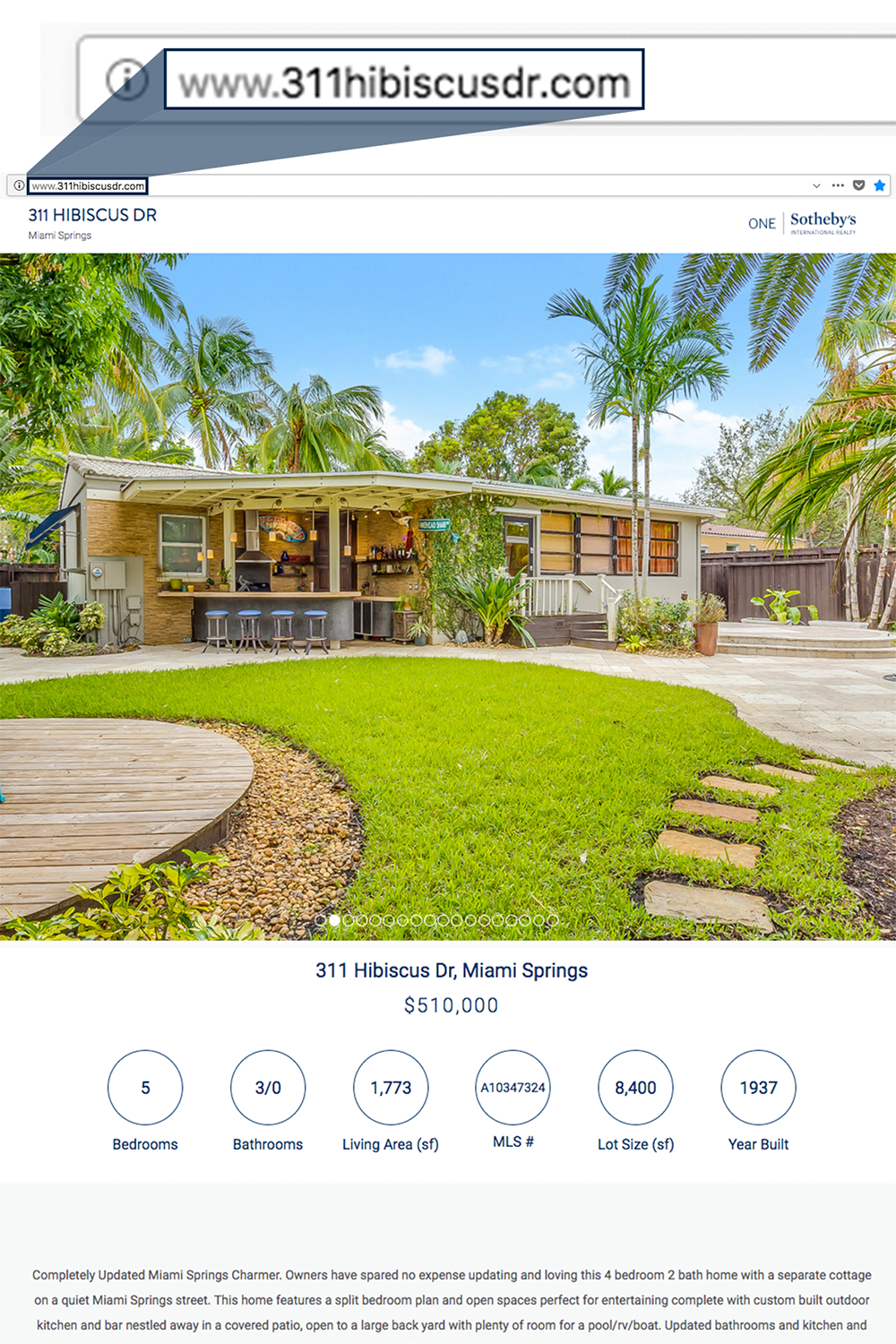 A custom website dedicated to a single property, complete with a high-resolution photo gallery and an individual domain name. This powerful online marketing tool impresses viewers and, when advertised in print or online, gets interested buyers to the information they want faster and more efficiently.

Strategically planned based on your property type, location and style, our consistent Open House strategy allows us to convert digital into face time. With every Open House, we aim to create a buzz and energy that will generate a sense of urgency and potential fear of loss if Buyers don't act on their interest in your listing. This is successfully executed through effective digital and traditional marketing (to ensure the Open House is well attended) and providing all guests with a great experience.