The Brand
Consistently attaining record-breaking sales over the decades, the Sotheby's legacy is unlike any other. We are proud to be part of the oldest company in the NYSE, the most prestigious auction house in the world and the authority on the representation of luxury homes.
Sotheby's is a rare brand that instantly evoques quality, service and an appreciation of truly valuable items. This positioning allows us to do business with affluent individuals who share in our brand vision and commitment to excellence.
The Marketing
Our local and international marketing is unparalleled. We partner with leading organizations such as the Wall Street Journal, the New York Times, Architectural Digest and, locally, the Miami Heat to provide not just the most, but the best exposure for our listings.
With an outstanding brand, a robust marketing plan and a strong network comes limitless reach to potential home buyers. ONE SIR associates are able to tailor their plans to target an array of different buyer profiles without missing a beat.
Online Distribution

The online distribution resources of Sotheby's International Realty position properties in the world's nest real estate sites. In addition to providing listing content to 17 major websites that power hundreds more, reports are available to show how much exposure each property is receiving.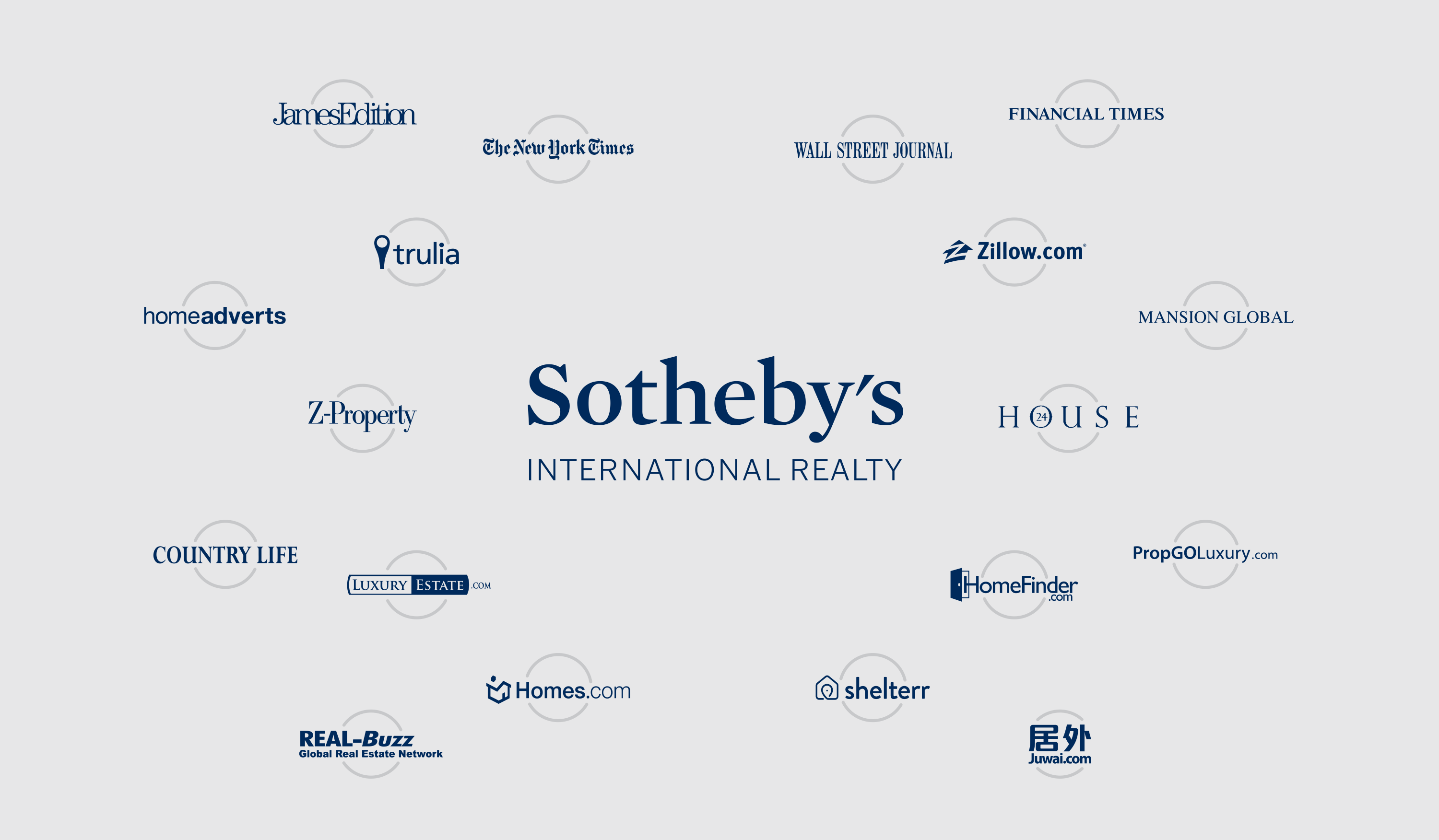 Reach our vast audience of potential buyers placing your listing on ONESothebysRealty.com, our responsive website, or go global on SIR.com, offering specialized websites based on extraordinary lifestyles such as golf, waterfront, vineyard, ski, beach, historic, retirement, metropolitan and more.
Professional Photography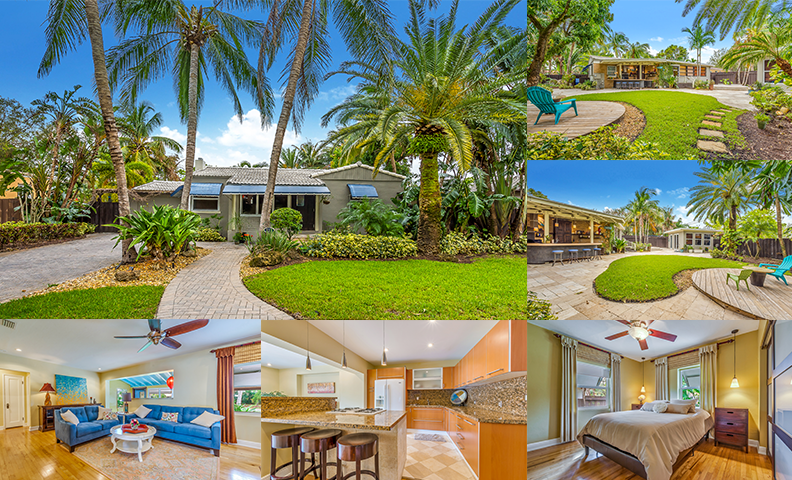 Single Property Website
A custom website dedicated to a single property, complete with a high-resolution photo gallery and an individual domain name. This powerful online marketing tool impresses viewers and, when advertised in print or online, gets interested buyers to the information they want faster and more efficiently.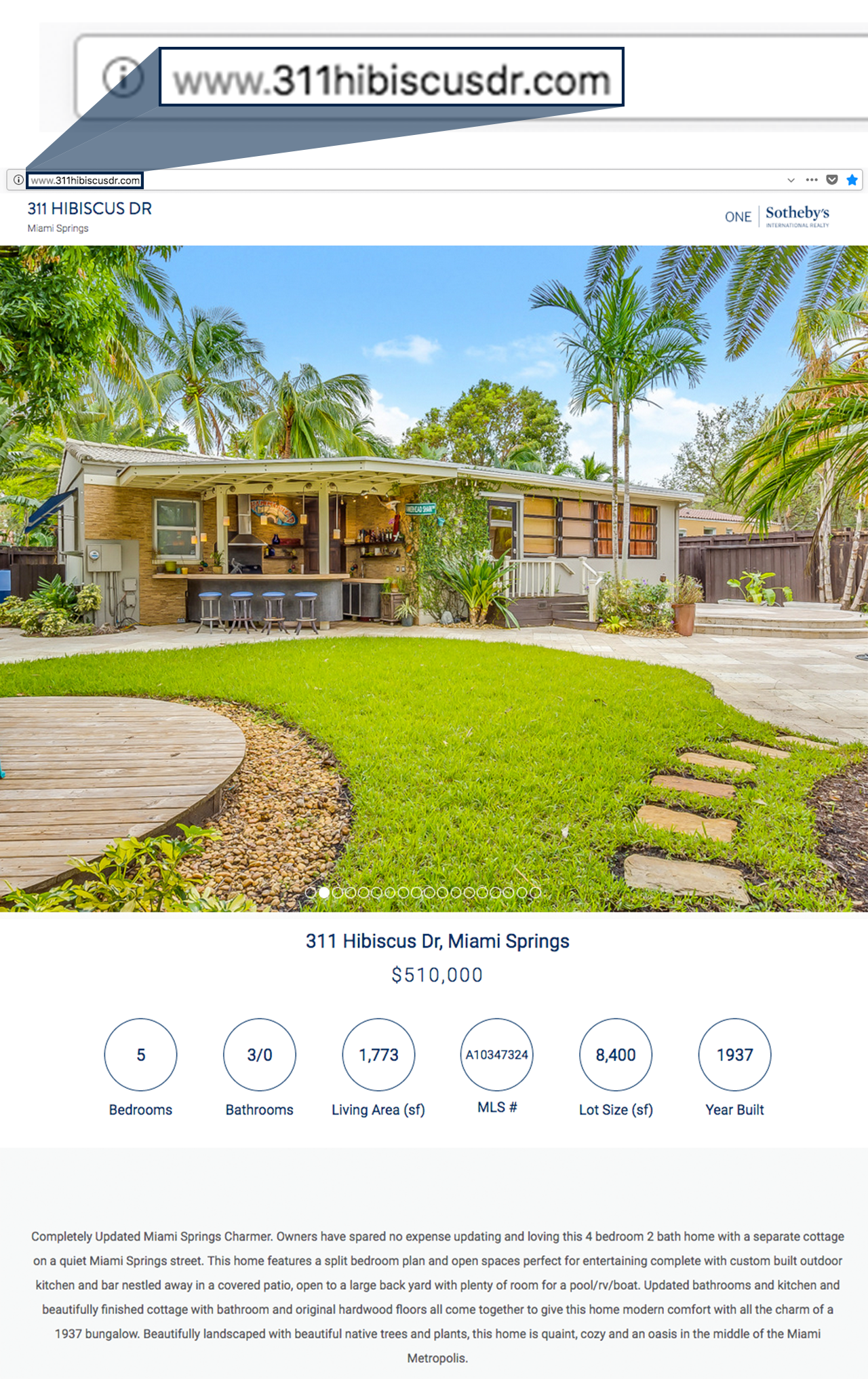 Zillow.com
By mastering the tools at our disposal, we ensure that our listings receive the exposure they deserve on websites like Zillow.com. We have organically built our reputation on Zillow and other online real estate sites, thanks to the positive reviews from our many satisfied clients. Our online reputation along with high definition, professional photography on these sites places us at the top of the search results when buyers search for homes in our market Properties with the best images and best realtor reputations are listed first when showing prospective buyers homes that meet their selected criteria. On sites like Zillow.com, we rise above the rest.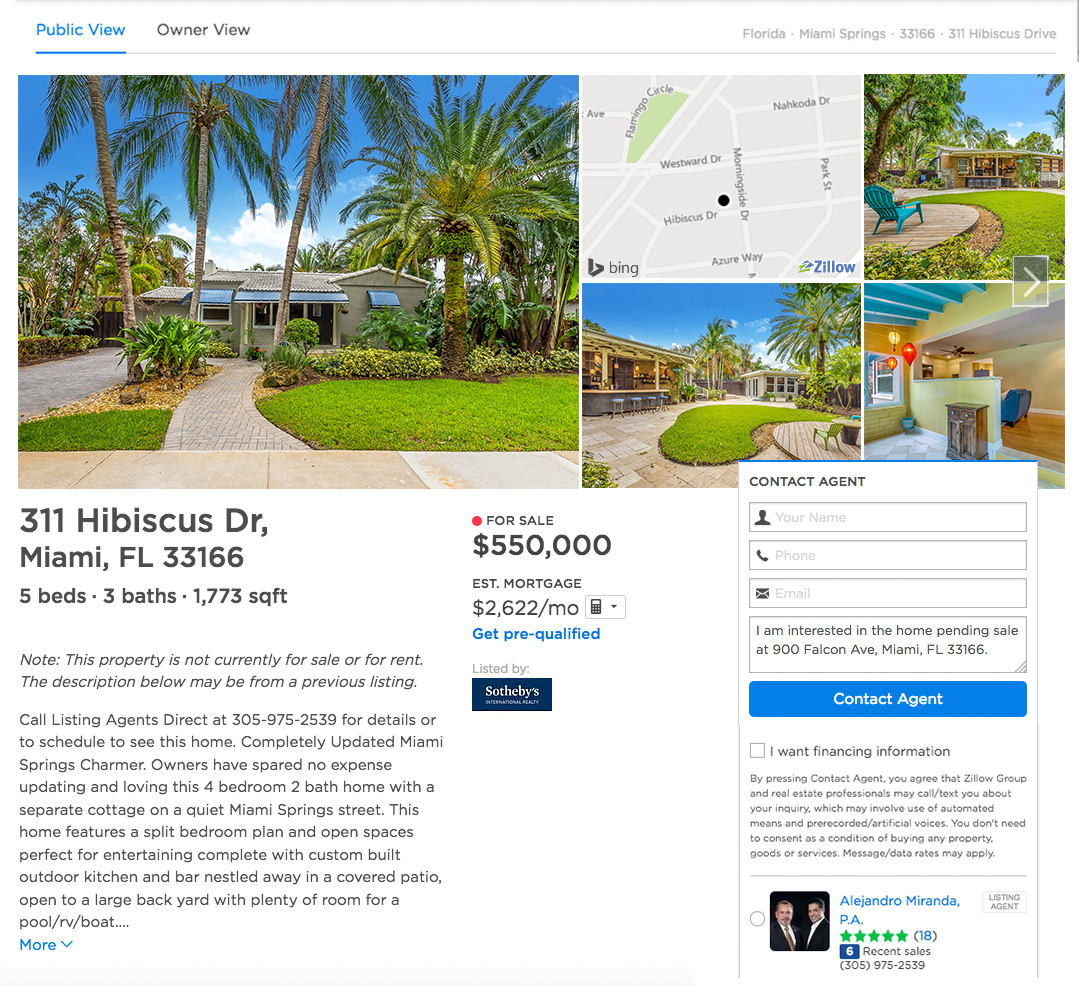 Realtor.com
REALTOR.COM SHOWCASE SIR NETWORK DISTRIBUTION
Realtor.com, the world's top real estate website, allows agents to showcase listings with up to 36 photos, a slideshow tour, video, track reports and open house ads. Taking advantage of their content-rich format, the website becomes one of the most effective ways to reach home seekers directly.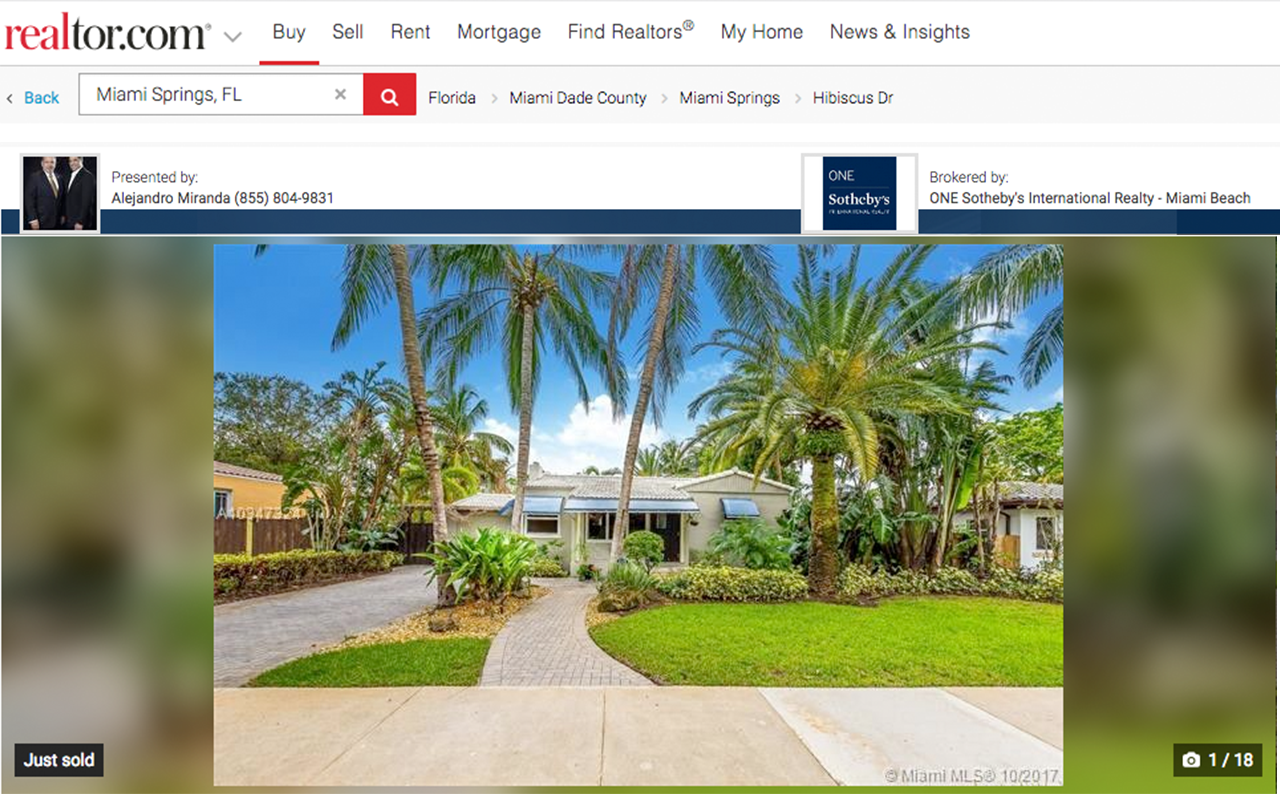 Facebook
We recognize the power of social media sites like Facebook.com and their ability to target a massive audience. This is why we have designed a robust Facebook marketing campaign for every one of our listings. Our marketing campaign ensures that your property receives thousands of views on Facebook.com. This exposure helps us advertise your property's open house to a wider audience thus helping us generate even more offers for your property so we can truly ensure that you receive top dollar for your property.
Seller Report
Keeping our sellers informed is one of our top priorities. Every week, after listing with us, our clients receive an updated marketing report detailing their property's performance and exposure to the market. Our seller report outlines the total amount of views on popular property websites including Zillow.com, Trulia.com, Realtor.com, and even your very own single property website!


International Exposure
A TRUE GLOBAL NETWORK
Founded in 1976 to provide independent brokerages with a powerful marketing and referral program for luxury listings, the Sotheby's International Realty network was designed to connect the finest independent real estate companies to the most prestigious clientele in the world. Sotheby's International Realty Affiliates LLC is a subsidiary of Realogy Holdings Corp. (NYSE: RLGY), a global leader in real estate franchising and provider of real estate brokerage, relocation and settlement services.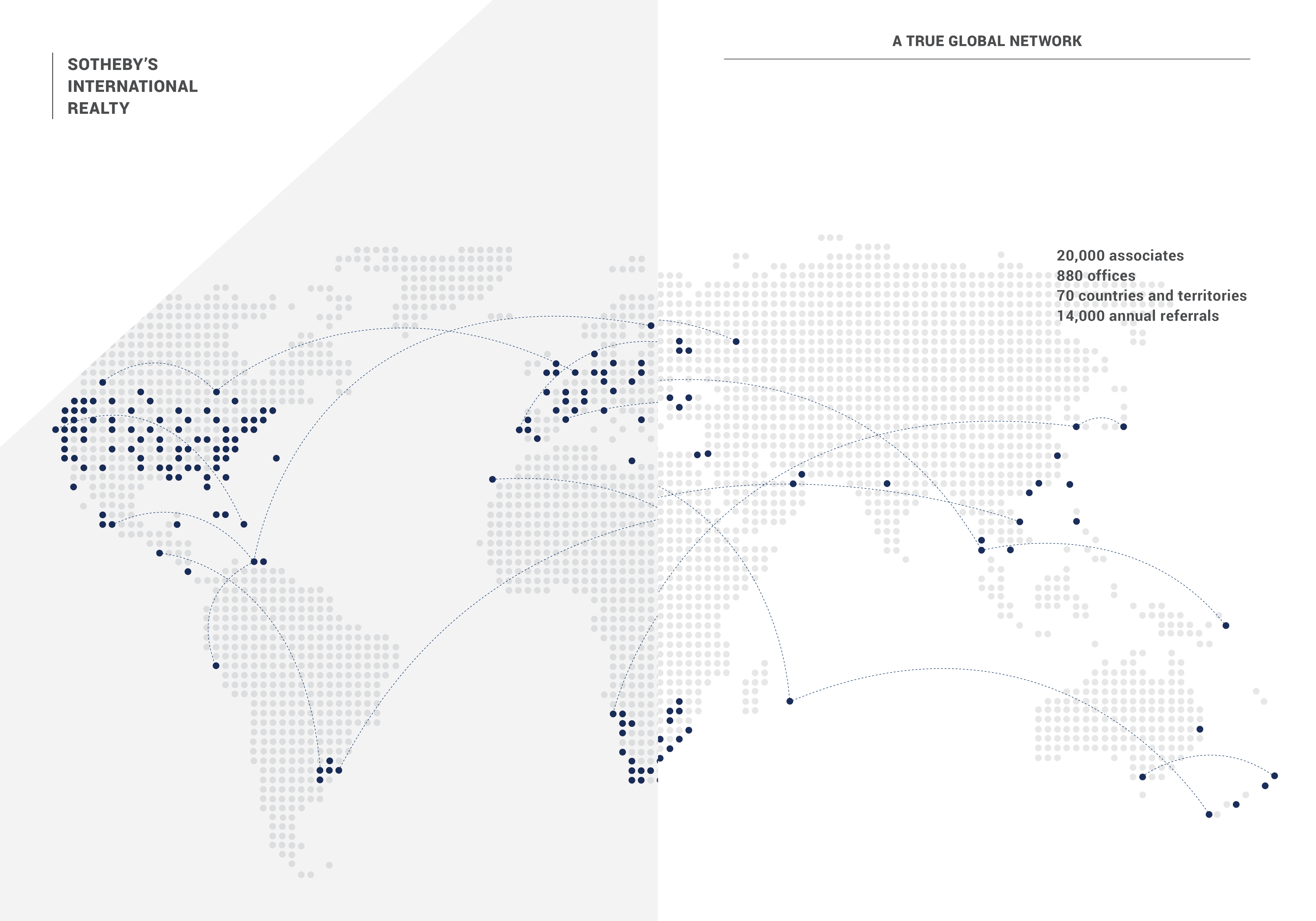 Our brand's referral program helps enhance revenue potential for both real estate and auction consignments by connecting our network members all around the world. From broker-to-broker to auction-to-broker to broker-to- auction referrals, these opportunities are managed with extreme care to ensure impeccable, white-glove service.
ONE Sotheby International
Realty's Legacy:

What is your Home Worth?


Wondering what the value of your property is? Click here for a FREE and INSTANT HOME VALUATION! Our home valuation tool will provide you with 3 instant estimates of your home before you meet with us. When you decide to list your home, we will provide a customized and property specific, comprehensive marketing analysis with the goal of achieving the highest possible sale price in the shortest amount of time.